Conservation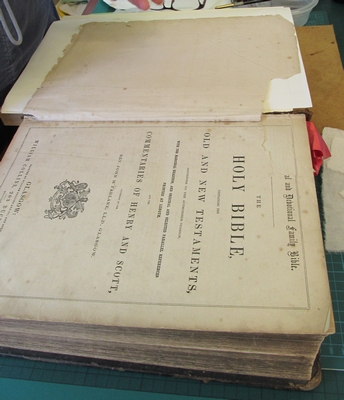 What is Conservation?
Conservation involves physical intervention with an item without altering its integrity. Items are assessed, recommendations are made and information is gathered whilst work is being undertaken. All work is kept to a minimum with everything being visible, reversible and compatible. A full report is written at the end of any conservation work for future Conservators / Curators / Archivists etc to refer to.
All conservation work is done to BS 4971 - "Repair and Allied Processes for the Conservation of Documents. Recommendations". Work must be undertaken by qualified personnel who work to a recognised code of ethics.
Estimates for work are available on request
More on Preservation    Back to Conservation and Preservation Overview